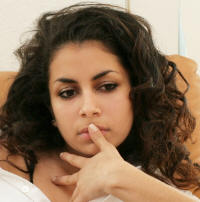 Peace.
Focusing helps you discover the information in your feelings and complicated thoughts.
It is important to your mental health. It is a basic technique of effective thinking. Tragically, few people know of it.
Please select "Do Focusing" from the menu on your left and let me guide you through a focusing session. You can read the explanations before or after.
quick intro: The Hope of Focusing

quick intro: The Procedures of Focusing

quick intro: Explanation of Focusing